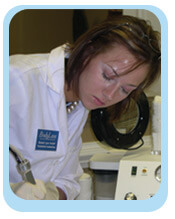 Physician-Supervised Medical Spa Staff
At BodyLase®, all medical spa treatments are physician-supervised and performed by a licensed medical practitioner with a minimum qualification of registered nurse. Moreover, our surgeons are Board-Certified with a total combined surgical experience of over 50 years. In an industry where many providers have no medical qualifications, little more than a few days of training, and no physician supervision or accountability, BodyLase® goes above and beyond to ensure our clients the safest and most effective medical spa treatments available. BodyLase® employs only highly qualified staff members and trains them under the highest standards of medical care and customer service when performing any med spa procedure. Our expertly trained, licensed medical professionals will help you to achieve the results you're looking for.
Our Medical Spa Locations
We have physician-owned locations in North Raleigh and Cary to better serve our clients' needs. BodyLase® is a locally and privately-owned company.  Our medspa treatments include Coolsculpting, Laser Tattoo Removal, Laser Hair Removal, Botox, Ultherapy, plus Day Spa treatments such as chemical peels, dermaplaning, and facials.
President and Founder, BodyLase®
Karen Albright is the owner and founder of BodyLase®. In 2002, Karen, together with her husband, Daniel J. Albright, MD, opened BodyLase®, the first free-standing medical spa in the Triangle. Since its early beginnings, BodyLase® has grown from a small medical spa with one laser to a multi-location, award-winning medical spa with several lasers and dozens of aesthetic treatment offerings. Karen lives in Raleigh with her husband Dan and three children.
In 2009, Karen was recognized at the Women in Business Awards luncheon among other exceptional women in the Triangle area.
The BodyLase® Difference: "World Class Service"
At BodyLase®, your safety and superior results are our highest priorities. Our expert medical staff help you feel welcome and relaxed.  At BodyLase®, you will experience the best and latest technology currently available for laser services.
Your BodyLase® Lifetime Guarantee
BodyLase® backs the efficacy of our laser treatments with our Exclusive Lifetime Laser Guarantee wherein if you end up needing more treatments than we recommend, you are eligible for deeply discounted treatments for the rest of your life.